Speaking on pastoral caution when dealing with change, and recounting advice given to him by a trusted and "seasoned" pastor, H. B. Charles Jr. points the reader at 2 Timothy 4:2. Rather than focus on the "preach the Word" part, these men instead point us to the closing words, "…with complete patience and teaching." Some great comments flow out of this: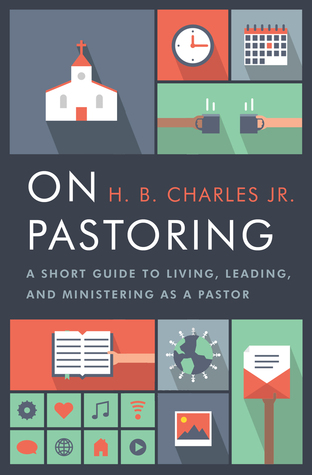 "Complete patience" is long-suffering. It is patience with difficult people, not just difficult circumstances. This is not an easy thing to do. Remember, Moses stood courageous before Pharaoh and demanded that he let the people of God go free. But when those same people started complaining, Moses sinned against God and was disqualified from leading the children of Israel into Canaan. As pastors, we must not play the Jonah…I'm talking the Jonah at the end of the story, who carried out his ministry assignment with a hateful attitude towards the very people he was called to serve. We must patiently love the people the Lord has called us to lead and teach.

How do you learn to practice complete patience with the people you pastor? I believe it happens through a commitment to biblical teaching. Teaching explains and exhorts biblical truth…Our willingness to teach the Word with complete patience demonstrates our confidence in Scripture. It reveals that you believe in the sufficiency of God's Word to do its work in the life of the church. At the end of the day, true spiritual change does not happen by "casting vision." It happens by faithfully teaching doctrinal truth. This is an essential but neglected key to faithful and effective pastoral ministry.

On Pastoring, pp.89-90
All this goes towards making a great point. Sometimes, it is best to be slow. Our culture's quest for speed and results doesn't always line up with God's timing. Teach, and teach again. Or as he comments, "Teach it. Then wait. Teach it again. Then wait. Teach. And wait." If our aim is more than numbers, more than just a big reputation – whether good or bad – then we must be about the long haul. Commit to patiently and lovingly teach God's word. A healthy church does not just materialize over night. It is the fruit of patient work. More than that, it is a work of God's Spirit through that consistent and patiently preached and taught Word.